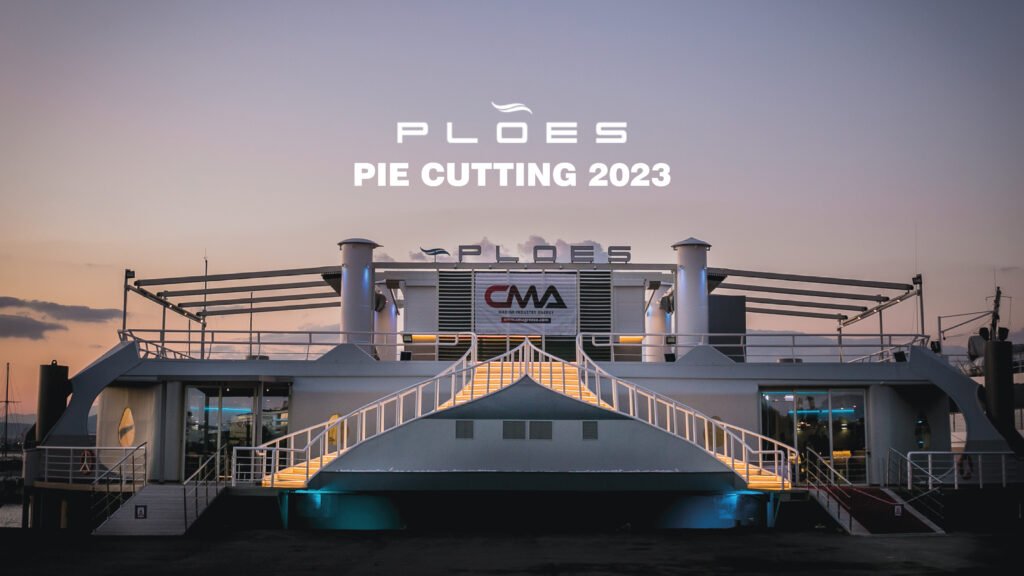 On February 11th, 2023, the annual meeting of CMA D. ARGOUDELIS & CO S.A. took place at PLOES Floating Venue. The management welcomed more than 100 guests, to celebrate once more, a successful corporate year.
This year's "Pie Cutting Event" had everything: motivation, inspiration, festive mood & happy faces!
The CEOs of CMA D. ARGOUDELIS & CO S.A., Mr. Ioannis Argoudelis & Nikolaos Argoudelis, in a truly festive atmosphere, wished to everybody a happy New Year and congratulated all employees for their valuable contribution to the company's success. They looked back at last year's challenges and achievements and talked about the priorities of 2023.
Also, the directors from the Technical, Finance, Sales, Marketing & HR departments talked about their milestones for 2022 & their strategy for 2023.
Now a new promising journey ahead, having set the foundations for further growing together!
About CMA D. ARGOUDELIS & CO S.A
CMA D. ARGOUDELIS & CO S.A is one of the leading companies in the field of Marine & Industrial Automation which is offering products and services worldwide for more than 35 years. It is located in Piraeus in a privately owned building 1400m2.
It is certified with ISO 9001:2015, ISO 14001:2015, ISO 45001:2018 from ABS, a global leader in providing classification services for marine and offshore assets. The certificates are applicable to design, manufacture, installation, service, maintenance, commerce, trade and sale of electrical, electronic, pneumatic, hydraulic, automation parts, panels and systems in marine, industrial and energy market. Also, CMA recently managed to be certified according to ISO 22301:2019 & ISO 27001:2013 standards, from the largest purely Greek Certifications Company named EUROCERT. CMA is also a member of major global associations in the marine market for the supply of its products.
For more information, CMA D. ARGOUDELIS & CO S.A, Marketing and Communication Department, Mrs. Georgiou Katerina, tel. +30210 4615831 ext. #342, fax: +30210 4615832, email: k.georgiou@cmagreece.com and website www.cmagreece.com.