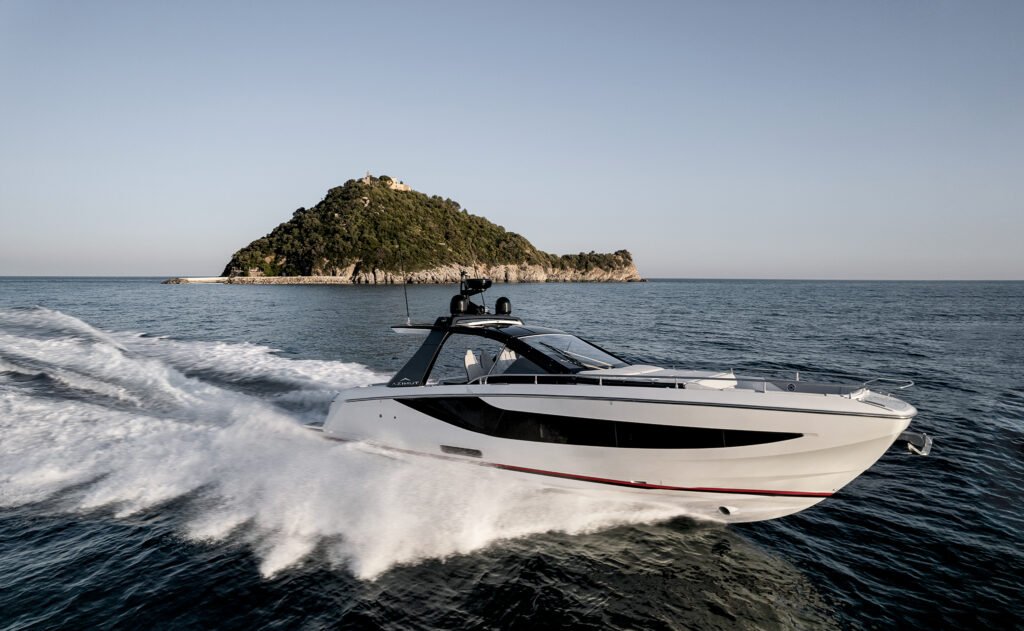 After its success at Milan's Fuorisalone, Azimut is taking part in the Venice Boat Show from May 31 to June 4 with the Verve 42 on show in a premiere for the European market.

The high-performance weekender will be on display alongside Magellano 66, Fly 68 and Fly 72.

Venice's Arsenale again plays host to the Boat Show this year, an increasingly important and popular trade fair that Azimut has supported from its beginning, for its ability to attract many visitors – especially from Central and Eastern Europe. This year Azimut has chosen Venice for the European premiere of Verve 42.
Verve 42 is a 13-metre weekender that has reset the bar in the category, transforming the liveability of its predecessor, Verve 47, to work in a smaller space and appealing to a younger target of water lovers. The Stepped 'V' Ventilated Tunnel (SVVT) hull designed by Michael Peters reduces water resistance, ensures smooth, clean entry, and enhances performance. The interior design and exterior styling are by Francesco Struglia, who has penned head-turning lines with in-hull glazing right up to the gunwale, giving the helm station an open feel and conveying the sensation of unprecedented intimacy with the water.
The sporty attitude of the Verve 42 is balanced by a glamorous, welcoming and convivial spirit, with the aim of offering a relaxed experience to as many as 12 guests during the day. The outdoor area is the perfect multi-purpose living space, while below deck the dining area that converts into a double bed and the double cabin allow four guests to spend one or more nights on board. Finally, with three Mercury outboard engines rated 400 hp or 450 hp, Verve 42 has a top speed of 45 knots and a cruising speed of 33 knots.
Alongside Verve 42, in Venice there will be also 3 of the shipyard's most iconic yachts: Fly 68, Fly 72 and Magellano 66.
Azimut will be attending the Venice Boat Show from May 31 to June 4 at the Main Yacht Riviera
Azimut
Azimut, founded by Paolo Vitelli in 1969 and part of the Azimut|Benetti Group, offers owners around the world a wide range of motor yachts from 42 to 125 feet in length, organised in seven series (Verve, Atlantis, Magellano, Flybridge, S, Seadeck and Grande). The brand stands out for the spirit of innovation that puts it at the forefront of trends and solutions in technology and design recognised throughout the world of yachting. The path pursued over the years has reconciled steady growth with an entrepreneurial philosophy focused on the major issues raised by environmental and social sustainability. With headquarters in Avigliana (Turin), Azimut Yachts has five production facilities in Italy (Avigliana, Fano, Viareggio, Savona and Varazze) and one in Brazil, in Itajai, and a presence in 80 countries through a network of sales and customer service centres and representative offices in Shanghai, Hong Kong, Fort Lauderdale and Itajai.
For more information: azimutyachts.com