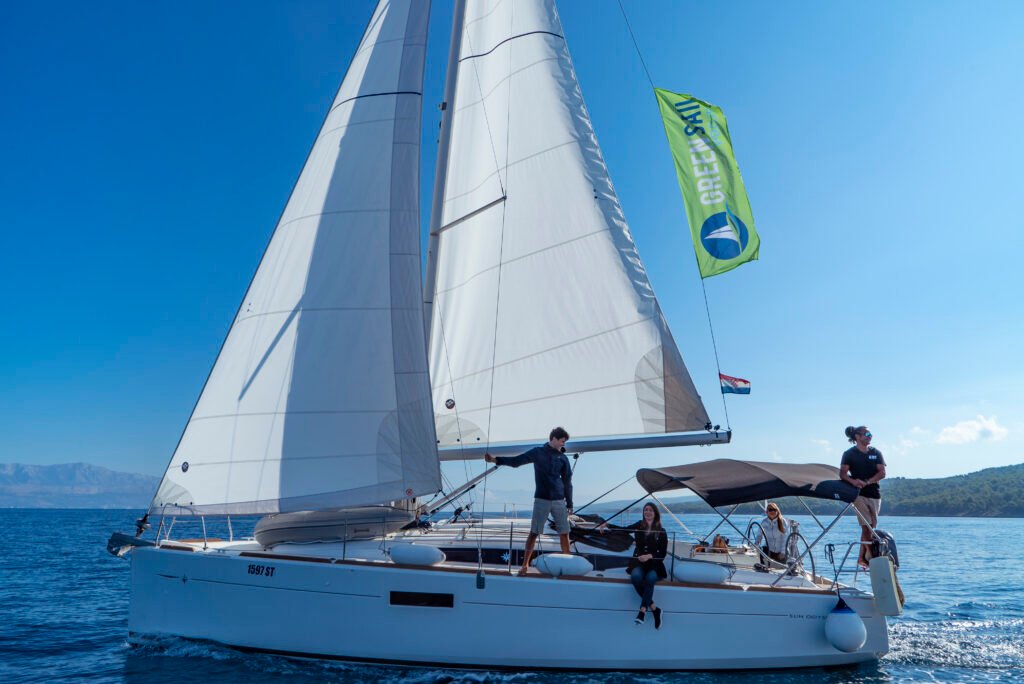 Green Sail brings yachting industry together for sustainable tourism event
Green Sail, an organization that promotes the development of sustainable nautical tourism by proposing preventive and corrective measures for partner marinas and charters, has announced details of its annual Regatta and sustainable tourism team event, bringing together over150 participants from partner charters and marinas, volunteers and other guests.
The event, which takes place in Šibenik on 21 and 22 October, aims to connect numerous partner companies interested in protecting the sea and the sea environment in a relaxed nautical environment and allow them to connect with each other on the topic of sustainable tourism development in Croatia.
The event opens on the evening of 21 October at Art House Arsen, Šibenik with panel discussions around sustainable tourism, followed by a Q&A session. Expected panelists are representatives of charters, ACI and D-marin marinas, representatives of the Ministry of Tourism and the Ministry of the Sea, Transport and Infrastructure, as well as scientists dealing with relevant fields.
The following morning the teams will enjoy a sailing regatta in Šibernik port, before participating in an organised underwater and beach clean-up of Šibernik Bay Capljina.
The event will conclude with a special awards dinner, to be held at Azimut club in Šibenik, where prize-giving for the regatta will take place and awards presented to companies whose employees have completed the Green Sail online courses in sustainability.
Green Sail are inviting a large number of partners to this event, including companies who voluntarily committed to calculate the environmental footprint of their boats (VEF)
as a part of the shift towards a sustainable nautical industry in Croatia (Sail Croatia, NCP & Mare, Sunlife, Adriatic Sailing, More Yacht Club, Orvas).
Grant Seuren, Co-founder of Green Sail commented "By gathering a large number of partners of the organization together, our aim is to not only connect important stakeholders of the Croatian nautical sector, but also contribute to the development and promotion of responsible and sustainable nautical tourism in the region."
Green Sail's team event is sponsored by theŠibernik Tourist Board, NonCarbonwhich uses non-invasive and innovative methods to remove carbon from vehicle engines and MacGlide which provides anti-fouling paint protection.
ABOUT
Green Sail promotes sustainable nautical tourism in Croatia to help protect and keep Croatia beautiful. Through its Marina and Charter Programs, Green Sail partners with charter companies, marinas, institutions and environmentally friendly businesses and individuals by providing informative and educative activities and materials.

Contact:
Green Sail
+385 95 398 3245
info@green-sail.com