CMA D. ARGOUDELIS & CO S.A. is pleased to announce that has signed a contract agreement with KHIMJI RAMDAS LLC, a limited liability company duly organized & existing under the laws of Sultanate of Oman.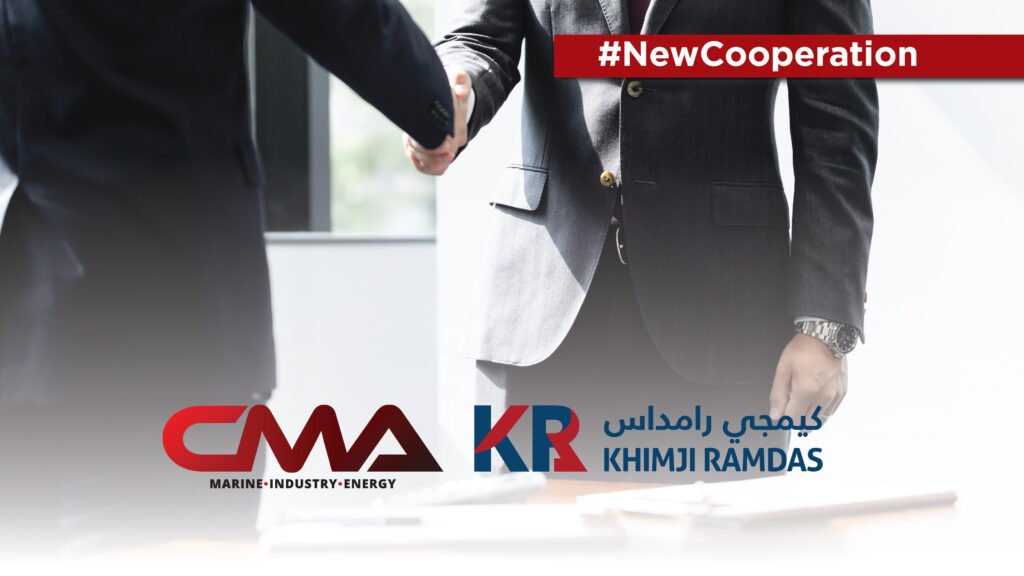 The purpose of this Memorandum is to set forth the mutual intentions of CMA & KR with respect to a cooperation for the purpose of strategic business alliance in Sultanate of Oman in the areas of representation of products & project execution.
KR is a company engaged in various businesses and has highly efficient network in infrastructure and distribution sector. The cooperation with CMA, a solution provider company, specializing in marine, industrial and energy automation with products and services, will extend the companies customer's portfolio abroad, covering a new market to the Arabian Peninsula.
About CMA D. ARGOUDELIS & CO S.A
CMA D. ARGOUDELIS & CO S.A is one of the leading companies in the field of Marine & Industrial Automation which is offering products and services worldwide for more than 35 years. It is located in Piraeus in a privately owned building 1400m2.
It is certified with ISO 9001:2015, ISO 14001:2015, ISO 45001:2018 from ABS, a global leader in providing classification services for marine and offshore assets. The certificates are applicable to design, manufacture, installation, service, maintenance, commerce, trade and sale of electrical, electronic, pneumatic, hydraulic, automation parts, panels and systems in marine, industrial and energy market. Also, CMA recently managed to be certified according to ISO 22301:2019 & ISO 27001:2013 standards, from the largest purely Greek Certifications Company named EUROCERT. CMA is also a member of major global associations in the marine market for the supply of its products.
For more information, CMA D. ARGOUDELIS & CO S.A, Marketing and Communication Department, Mrs. Georgiou Katerina, tel. +30210 4615831 ext. #342, fax: +30210 4615832, email: k.georgiou@cmagreece.com and website www.cmagreece.com.
About KHIMJI RAMDAS LLC
The KR Group has been a partner of choice for leading global and local brands. Some of these long-term partnerships have endured for more than five decades and continue to thrive and prosper. Headquartered in Muscat, the group's diverse businesses span four clusters: Lifestyle, Consumer Products, Projects & Logistics, and Infrastructure.
The company has Shipping, Commodities, and Tourism operations in the UAE and THE KR GROUP – PROFILE T PARTNER OF THE FUTURE SINCE 1870 Aligned to the Oman Vision 2040, the Khimji Ramdas (KR) Group has earned a reputation as one of the most trusted and respected business conglomerates in Oman. a prominent presence in India through strategic partnerships with Procter & Gamble, Rolex, Kellogg's, and Jockey. Saudi Arabia operations include Samsonite and American Tourister.
For more information, KHIMJI RAMDAS LLC, tel. +971 9 2228047, fax: +971 9 2228079, website https://khimji.com/contact-us/oman/.