Show to be held in Dubai Harbour, to feature more than 800 companies and brands from 44 countries!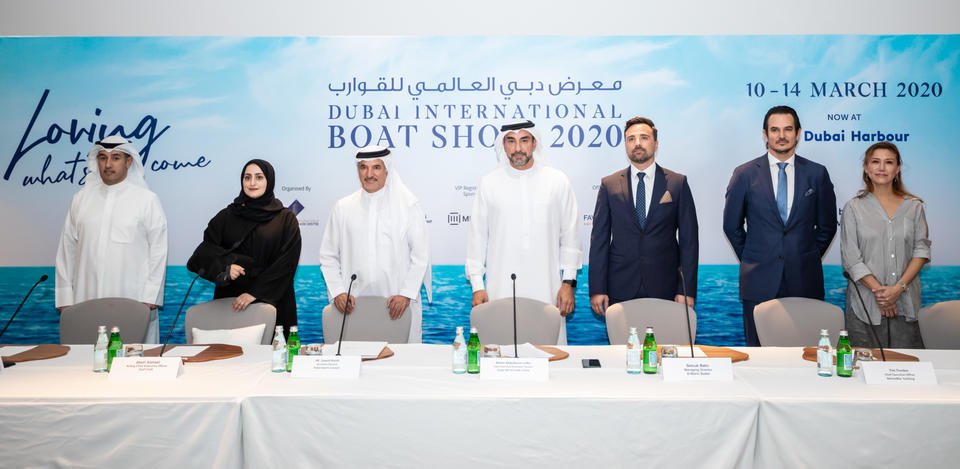 The 28th Dubai International Boat Show will drop anchor at its new 1,100-berth Dubai Harbour home from March 10-14.
Running under the theme Loving What's to Come, the 2020 edition will feature more than 800 companies and brands from 44 countries and will be the springboard for 28 regional and global launches across a fleet of more than 450 boats and watercraft.
Leisure crafts, sailing and fishing boats and new-to-market aquatic gadgets and toys, including aqua bikes, personal submarines and electric surf boards will all be on show.
"This edition of the Dubai International Boat Show comes at a hugely exciting time – at the start of a new decade in which UAE's maritime sector holds rich promise. I'm delighted that the Show has returned to its former home, on what was the Dubai International Marine Club site and is now the world-class Dubai Harbour facility," said Saeed Hareb, secretary general of Dubai Sports Council and senior advisor to the Dubai International Boat Show.
With 12.6 percent of the world's superyachts – more than 150 vessels over 40 metres – berthed in the Middle East, Dubai International Boat Show 2020 is set to host its most impressive iteration of the Superyacht Avenue to date, said organisers.
The superyacht industry is estimated to reach a value of $28-30 billion by 2022.