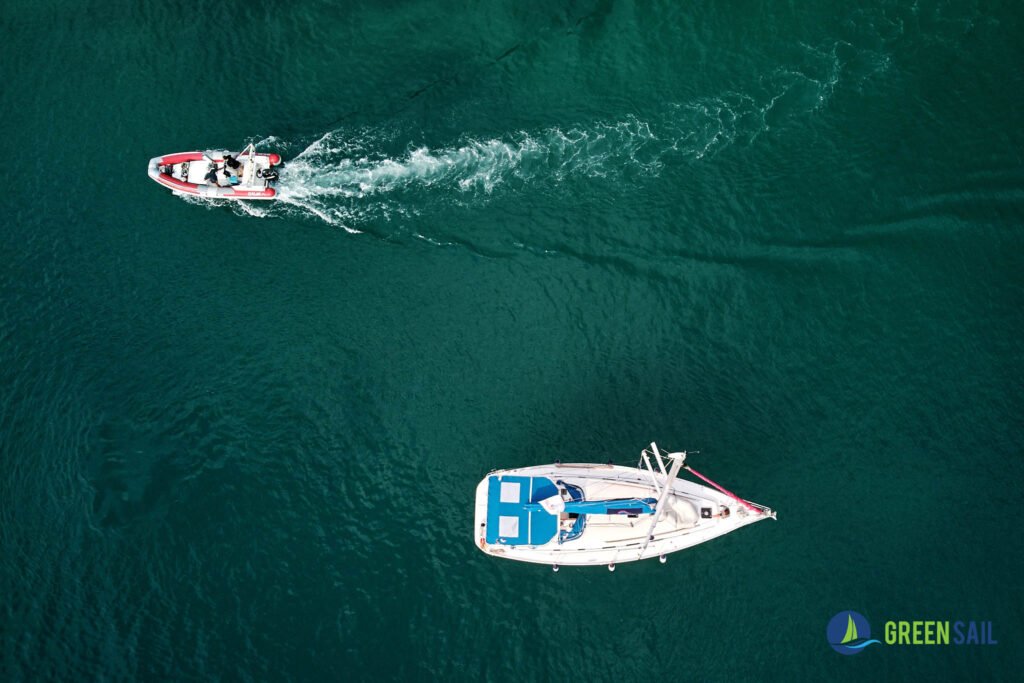 Boating and sailing activities have become very popular over the years, as aquatic recreational technology advances. Taking responsibility for the environment in which we operate, by taking measures to minimize our impact on the environment, is expected nowadays, both from local communities and sailing clients.
Green Sail have developed an innovative way for boat owners and yacht charter companies to measure their environmental footprint. The first-of-its-kind system, approved by scientists from the Institute for Tourism in Croatia, will help vessels determine their environmental footprint. Vessels are then awarded a rating out of five to reflect their environmentally friendly credentials.
The Vessel Environmental Footprint (VEF) system has been developed to reduce the environmental impact of the sailing charter industry and assist the nautical sector in its necessary transition towards a sustainable future. The rating system allows customers to make informed purchase decisions, supporting boat owners who invest in environmentally friendly solutions. Verification addresses a set of different pollution sources and each boat is associated with a score, which adds up to the calculation of a boat's environmental rating that determines the outcome of the verification.
The VEF system calculates each vessel's rating by taking into account the emissions produced by the vessel, water use, appropriate blackwater release and how much waste is produced onboard.
The system also takes into account elements that have the ability to offset or reduce the environmental impact of a vessel. These include anti-fouling processes, the presence of renewable energy sources onboard (solar panels, water makers etc.) and whether recycling facilities are utilized. The age of the vessel, how often it is used and how it is used (i.e. charter or leisure) are also taken into account with the VEF rating system.
The many benefits of adopting the rating system include improved reputation, company culture and brand credibility, reduced operating costs, improved supply chain flow and improved transparency. Moreover, by verifying vessels, boat owners and charters prove that they are aware of the pollution created. Climate change and climate risk have taken center stage, and companies need to understand their carbon footprint to properly disclose risks and opportunities. Whilst the monitoring of the Sustainable Development Goals (SDGs) is a responsibility for national governments, companies can take an active role by having their contributions represented and make sure that their actions are measured and support global goals and aspirations.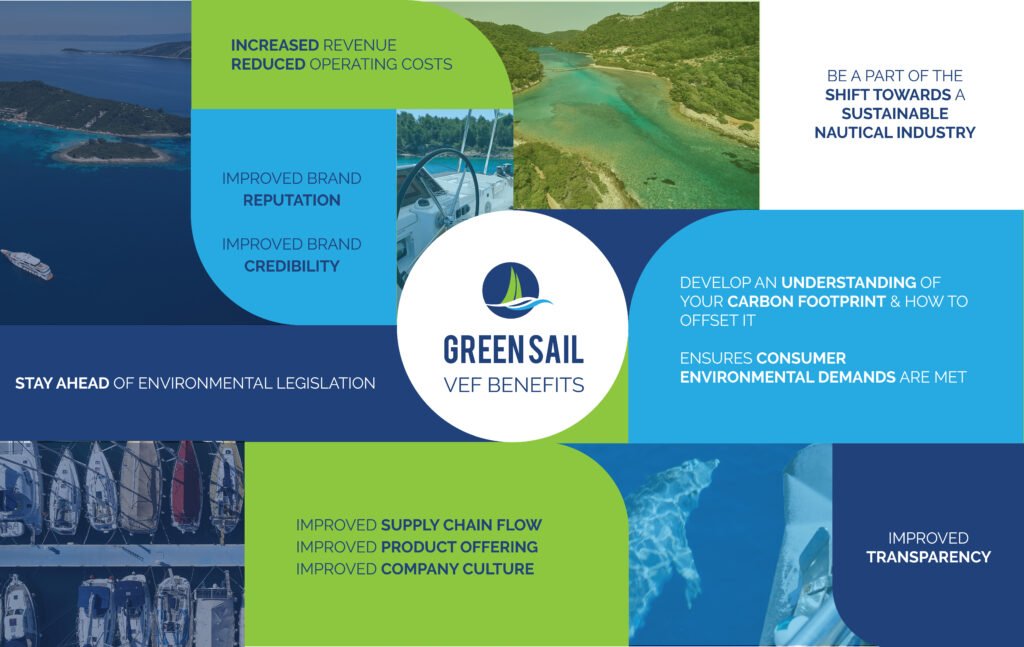 The VEF System is a modern effort aimed at sustainable development within the nautical tourism sector which will contribute to the EU's increased climate ambition. Green Sail encourages all charter companies and boat owners to get in touch to monitor their emissions through the VEF system and support grassroots initiatives to tackle environmental sustainability.