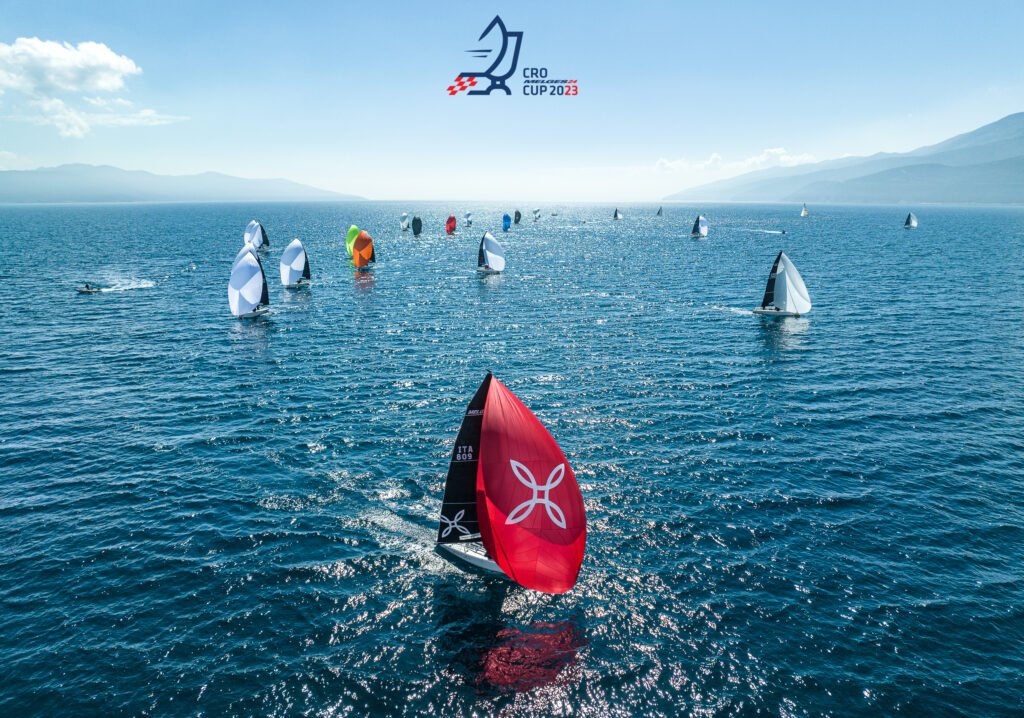 In its third year, the CRO Melges 24 Cup regatta tour is becoming more and more numerous and interesting for foreign crews. After Biograd, which brought together 18 crews, the third edition of the Opatija CRO Melges 24 Cup organized by Yacht Club Croatia with 24 crews broke the record for the number of boats in one cup regatta.
Apart from breaking the record for the number of Croatian Cup regattas, Opatija did another great thing. This regatta bringed together two of the most numerous Melges 24 European nations, Italy and Croatia! By maintaining long-term good relations with the Trieste owners of Melges 24, we managed to include our Opatija regatta in the 'Alpe-Adria Cup' series of regattas that are sailed in Italy and Slovenia, and now also in Croatia. The result is the arrival of 9 Italian crews to compete with the best Croatian sailors. With the Hungarians and Slovenians, who also come, we have become a real international regatta, a real 'League of Champions' as the Croatian Melges regatta is often called.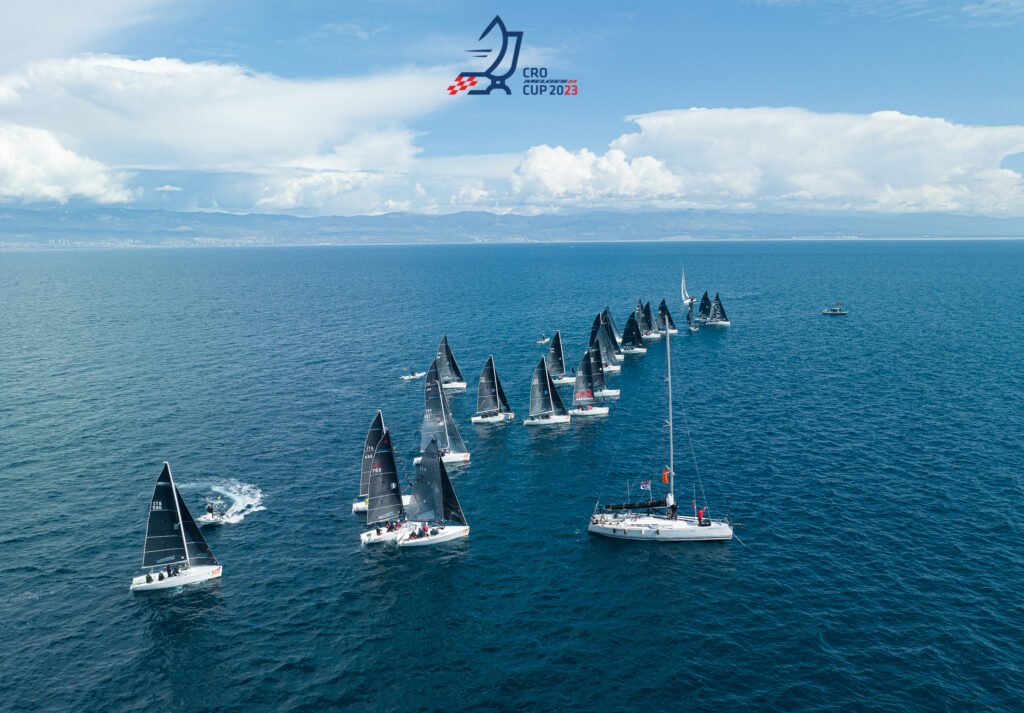 A beautiful April Fool's weekend attracted to Kvarner 13 Croatian, 9 Italian, one Hungarian and one Slovenian boat, who sang a real sailing serenade to Opatija, and the overall winner of the regatta in both competitions (overall and Corinthian) was the Chinook crew from Hungary (Akos Csolto), current Corinthian winner of the Melges 24 European Sailing Series with just one point over second-placed Panjić from Croatia (Luka Šangulin) and third-placed Arkanoé by Montura (Sergio Caramel). In the Corinthian division, Zen from Croatia took (Kolja Dumanić) second place, while the third was Forever G (Paolo Tomsic) from Italy.
'The Opatija CRO Melges 24 Cup in its third edition was a real sailing spectacle. Melges 24, as one of the world's most popular one-design classes, attracts numerous foreign crews and promotes our Riviera in a beautiful way. Thank you to ACI, Liburnija Riviera Hotels, the city of Opatija, the Tourist Board of Ičići, the Tourist Board of the City of Opatija, the Tourist Board of Kvarner, the Sports Association of the Primorje-Gorski Kotar County, the Sports Association of the City of Opatija, Rogi Ribaru and everyone else who gave to us in any way support', emphasized Davor Jelača, owner of Blue Label CRO-006 and one of the organizers from YC Croatia.
During the two days of the regatta, five sailings were held, and a special sailing treat was the early morning departure due to the Tramuntana wind, when the Melges fleet from ACI marina Opatija set sail already at 6:30 am. As one Mataran 24 crew member wittily remarked: 'Do we have anything smarter to do on a Sunday morning.'
'The sporty part of the regatta was phenomenal. From the competition, and the race committee to the weather conditions, everything worked perfectly, and I think that sailing at the crack of dawn was an absolutely amazing experience. As a sailor, I'm particularly pleased that Croatia has begun to exploit its potential for organizing top regattas', said Tomislav Bašić, a member of Panjić crew.
The best-placed Italian crew in Opatija was Arkanoé by Montura, which won third place overall.
'It was my first time in Croatia with the Melges 24 and first our first regatta together as a team. We have a good project for this year and we wanted to start a season in Opatija because we have seen that Croatian Melges 24 fleet has been growing to a great level. Regatta was very tight, overall, we didn't win any races, but we were always in the Top 3, so we enjoyed a lot', said Giovanni Coccoluto from Arkanoé by Montura.
With more than 20 active crews, the Croatian Melges 24 fleet is currently one of the most numerous in the world, and the CRO Melges 24 Cup attracts many top sailors who enjoy top racing on sailboats with the same technical characteristics.
"A few years ago, the figure of 24 registered crews at the one-design regatta in Croatia would have sounded like a good April Fool's joke, but now it is a beautiful reality. It is a pleasure to sail against young lions, and I think that many Croatian sailors have found in Melges 24 a class in which they can sail at the world level. An indicator of this is the arrival of an increasing number of foreign crews in the Adriatic who want to compete in top competition," explained Karlo Kuret, one of the legends of Croatian sailing.
CRO Melges 24 Cup is sailing with the partnership of Angelina Yacht Charter, Sailing Point, North Sails, One Sails, digital studio Akvarij, digital agency Raiser, regate.com.hr and EmergenSea.