For the third year in a row, the Opatija CRO Melges 24 Cup is being held: 15 applications already from Croatia, Italy and Hungary!
After Dubrovnik and Biograd, Opatija will host the third stop of the strongest Croatian sailing series – CRO Melges 24 Cup series which will be sailed from March 31st to April 2nd. The regatta is held with the partnership of Angelina Yacht Charter, Sailing Point, North Sails, One Sails, digital studio Akvarij, digital agency Raiser, regate.com.hr and EmergenSea.
The Opatija CRO Melges 24 Cup organized by Yacht Club Croatia is already a traditional stop of the Croatian sailing Champions League, visiting Kvarner for the third year in a row in a large number. Last year, 15 crews participated at the Opatija sailing festival and this year that number has been reached already a full week before the start of the regatta. On the list there are currently 15 crews from Croatia, Italy and Hungary, including the European Corinthian champions in Melges 24 – Mataran 24 from Trogir and Hungarian Chinook as current winner of the Melges 24 European Sailing Series.
"Yacht Club Croatia from Opatija is hosting the Croatian fleet of Melges 24 for the third year in a row as part of the CRO Melges 24 Cup. Given the increasing number of Croatian crews and the announcement of the arrival of several Italian crews from Trieste and the surroundings, we already have 15 aplications and we hope to have even more by the start of the regatta. I would especially like to thank sponsors who recognized our desire to make this a prestigious regatta as well as an essential part of the offer of the Opatija Riviera, and therefore a big thank you goes to ACI, Liburnija Riviera hotels, city of Opatija, Tourist Board of Ičići, Tourist Board of Opatija, Tourist Association of Kvarner, Sports Association of the Primorje-Gorski Kotar County, Sports Association of Opatija, Rogi Ribaru and anyone else who supported us in any way.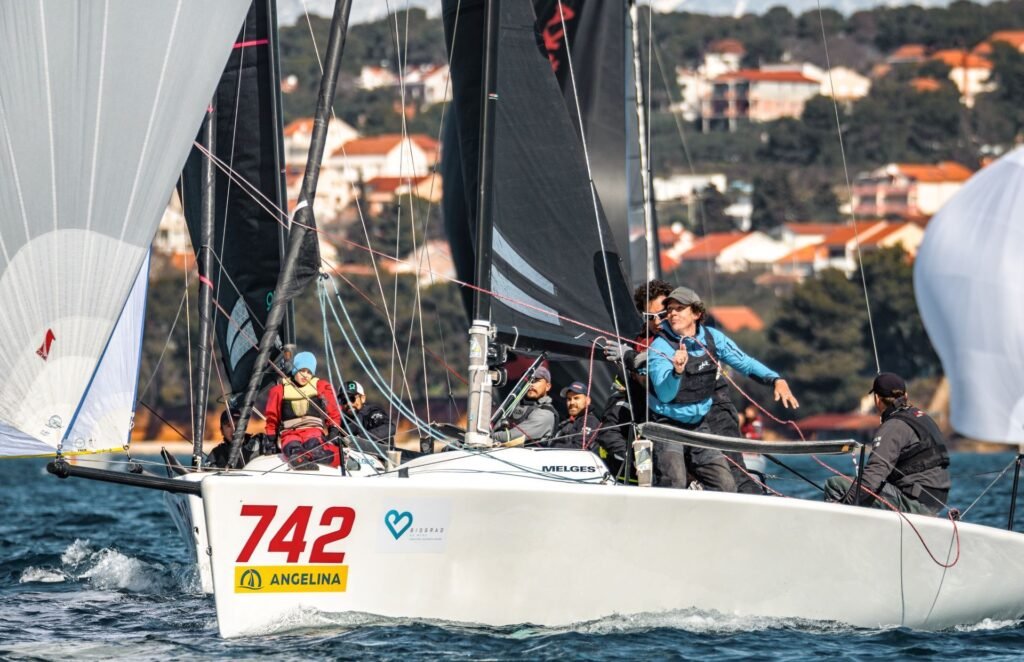 We believe that Melges 24 will once again showcase all the thrills of one-design racing, as well as the uniqueness of the class itself, which brings to Kvarner the very cream of the Croatian sailing including big names such as Karlo Kuret, Tomislav Bašić, Enia Ninčević and many others" – announced one of the organizers, Davor Jelača.
With over 20 active crews, the Croatian Melges 24 fleet is currently one of the largest in the world, and the CRO Melges 24 Cup attracts numerous top sailors who enjoy the ultimate regatta racing on sailboats that all have the same technical characteristics. It's interesting to know that Kvarner is also home to the world's oldest, still active Melges 24 sailboat baring number 006 which is sailed by the Blue Label crew from YC Croatia.
More info:
Jaht klub Croatia Opatija
e-mail: jk.croatia.opatija@gmail.com
Club secretary: Petar Smojver, tel. +385 98 354 659