CMA D ARGOUDELIS & CO S.A. is pleased to announce the signature of a memorandum of understanding (MOU) with COSMOS NAUTICAL TRAINING CENTRE, a fully equipped Maritime Training Facility to sealing the cooperation of many years.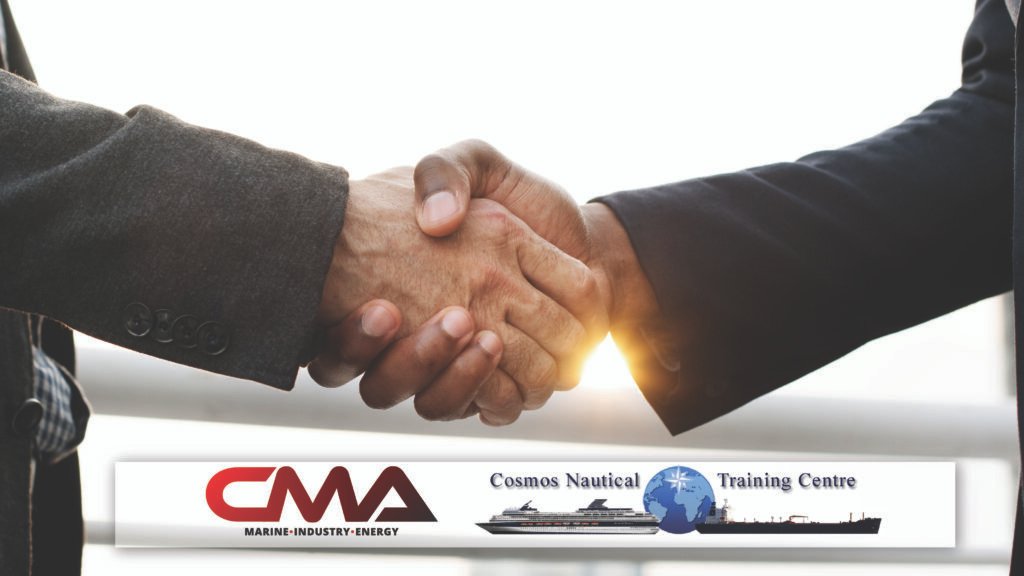 Cosmos Nautical Training Centre a maritime training company & CMA D. ARGOUDELIS & CO S.A. a marine and industrial automation company, listen attentively the market needs for continuous education. Following that trend, CMA will provide COSMOS high level Seminars, from experienced trainers in order to meet the new standards of shipping industry and strengthen their capabilities and skills in the field.
CMA D ARGOUDELIS & CO S.A. have their own Learning and Development (L&D) department to help new employees be onboard quickly and update the existing ones about the developments in the field of shipping, further enhancing their knowledge in theoretical and practical level. This way CMA empowers its people to contribute with their specific skills and expertise & assist the core of the company to achieve their goals and sync with the updated technology implemented.
About CMA D. ARGOUDELIS & CO S.A
CMA D ARGOUDELIS & CO S.A is one of the leading companies in the field of Marine & Industrial Automation which is offering products and services worldwide for more than 35 years. It is located in Piraeus in a privately owned building 1400m2.
It is certified with ISO 9001:2015, ISO 14001:2015, ISO 45001:2018 by one of the world's leading ship classification organizations, ABS, for design, manufacture, installation, service, maintenance, commerce, trade and sale of electrical, electronic, pneumatic, hydraulic, automation parts, panels and systems in marine, industrial and energy market. CMA is also a member of major global associations in the marine market for the supply of its products.
For more information, CMA D ARGOUDELIS & CO S.A, Marketing and Communication Department, Mrs. Georgiou Katerina, tel.  +30210 4615 831 ext. #342, fax: +30210 4615 832, email: k.georgiou@cmagreece.com and website www.cmagreece.com.