ZUCCON INTERNATIONAL PROJECT CONTRIBUTES TO THE SUCCESS OF ALLOY AT THE 2022 WORLD SUPERYACHT AWARDS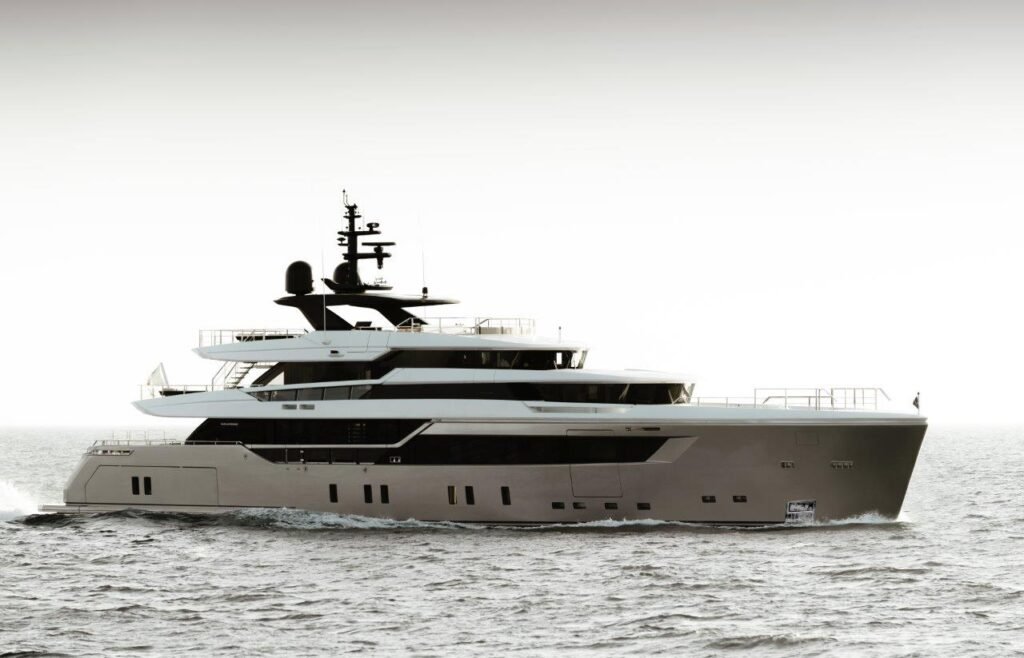 Sanlorenzo's ALLOY is a winner at the World Superyacht Awards, a success achieved with the help of Zuccon International Project for the exterior design and Christian Liaigre for the interiors.
Zuccon International Project has scored another success with the exterior design of ALLOY, winning the 2022 edition of the World Superyacht Awards – in the Semi-Displacement or Planing Motor Yachts, 40m and above category – with interior designer Christian Liaigre and, of course, Sanlorenzo.
One of the most prestigious prizes in the yachting world, the World Superyacht Awards recognise inventiveness and mastery in luxury yacht design, with a panel of judges made up of current and former superyacht owners.
ALLOY is the result of the "living territories" research project that the firm has been working on for years in collaboration with Sanlorenzo. Bernardo Zuccon, who with his sister heads the studio that bears their name, defines the project like this: "It is a process that aims to explore the possibility of altering certain balances rooted in naval tradition, in the search for new locations and new scenarios to offer the owner and everyone who spends time on the boat. It therefore represents a synthesis of typological experimentation able to tell an untold story that is at once fascinating and courageous".
Commenting on the award, Bernardo added: "I am highly honoured to have received such a prestigious award alongside Sanlorenzo, with which the Studio has a close and profitable partnership. ALLOY demonstrates how the exploration of living territories can still grow, thrive and translate into new languages and new life opportunities, because at the end of the day, this is the primary role of architecture itself: to be first and foremost a tool to give people a better life."
Zuccon International Project. Established in Rome in 1972 by architects Gianni Zuccon and Paola Galeazzi and headed today by their children Bernardo and Martina. Zuccon International Project is an architecture and industrial design firm that stands out for its multi-disciplinary approach. Operating in various areas, including civil architecture, Zuccon International Project is one of the world's most highly reputed design studios in the field of luxury yachting. Today it works in partnership with prestigious shipyards, including Sanlorenzo and Perini Navi.